Blogging has been slow coming this week, as I'm insanely busy and stresssssed from apartment hunting! This slushy, gross weather is putting me in a funk (hello, where is spring?) and I feel like all the apartments I see have something wrong with them I just can't look past. We've only been to a few places in person, but I feel like this process has been going on for a lifetime! Maybe I'm just too picky. My fantastically optimistic future roomie said that the more she thought about the places we saw, the more she liked them - I was just the opposite! Are any of you guys in the moving-off-campus grind? It's seriously the worst. I feel so drained.
Anyway, here are a few things that brightened up my week:
[youtube http://www.youtube.com/watch?v=5_v7QrIW0zY]
This lip dub engagement is the sweetest thing I've ever seen! I was tearing up at the end.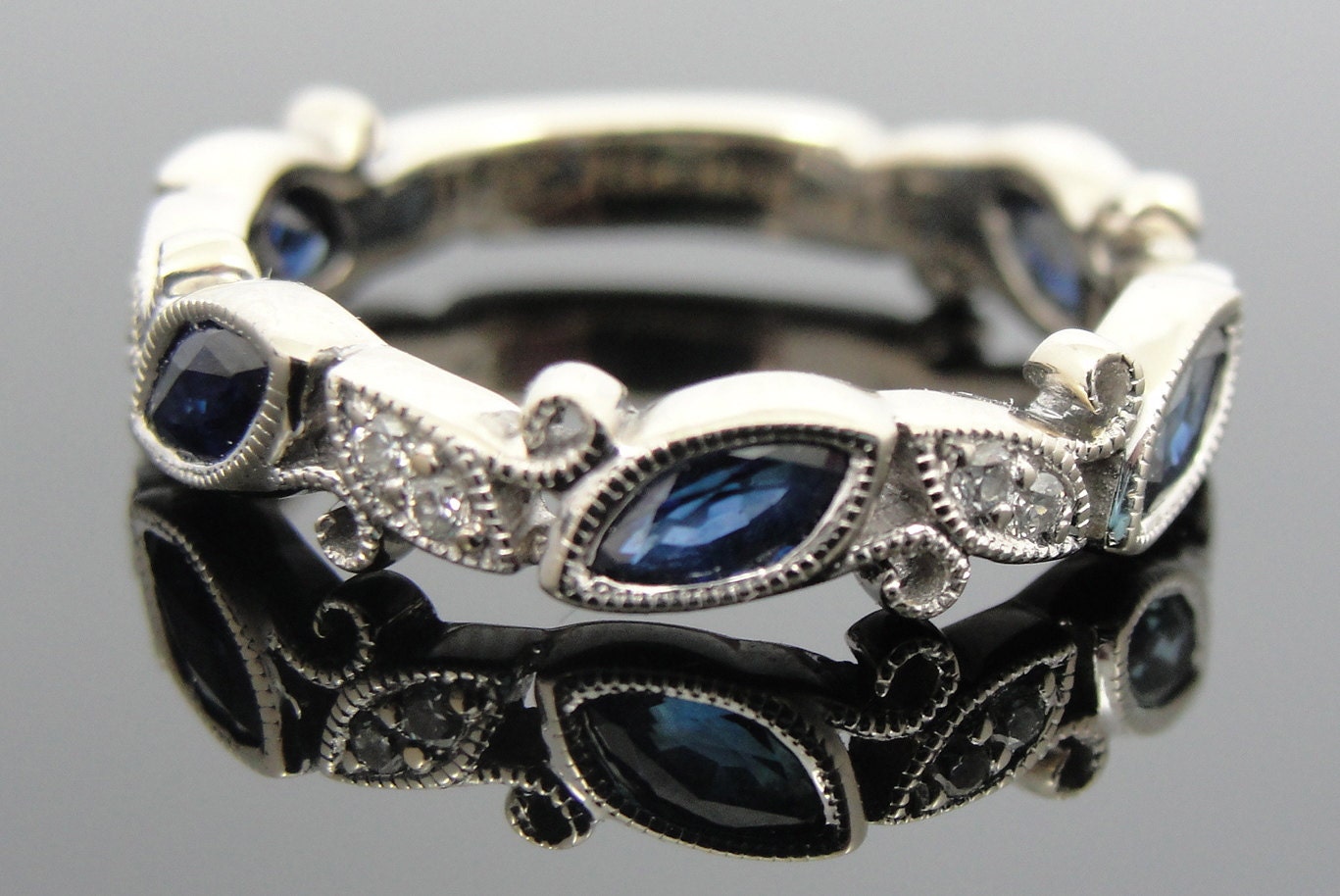 um, not that I have weddings on the brain (I blame Z and our constant TLC marathons), but isn't this the most gorgeous engagement ring you've ever seen? This amazing Newburyport company resizes vintage pieces, and they have the prettiest bands! I've always thought nontraditional rings were so much more elegant than big hulking diamonds.
This tote from Francesca's looks so quintessentially "summer in Cape Cod" I could die. Doesn't it look perfect for the beach? I'm so ready for that warm weather!
The Laughing Squid posted an article about a Dutch horror film (naturally, it'd be Dutch) that is utilizing your smartphone to make an interactive movie experience that supposedly makes you feel like you're in the movie. My inner technology nerd, horror fanatic, and marketing minor rejoiced at this perfect pairing! I only wish they could have come out with it last fall, when I was living in the Netherlands. I can't wait to hear what people think of it.
Speaking of movies, IFF Boston, my very favorite Independent Film Festival, is on the horizon. I caught a glimpse of the line-up this year, and wow! The East, which I've been dying to see (definitely not for Alexander Skarsgard-related reasons...), and Joss Whedon's Much Ado About Nothing are both screening there at the end of April. I also saw a bunch of trailers that looked super promising! It's going to be hard to pick just a few, but money doesn't grow on trees. There's just something about indie film, am I right?
This little guy makes me smile. Dogs do the funniest things!
These Tangled Rapunzel nails are to die for. I'm so bad at nail art, but this one has a video tutorial...maybe it's worth a shot? It's so spring! (I have a Disney problem)
These sandals, guys. I can envision them with so many outfits. Actually, any sandals. This weather...I can't do it anymore.
Happy Spring, everyone - even if it doesn't look like it outside, I know the sun is coming soon!